A six-week social media takeover by photographer Lindsey White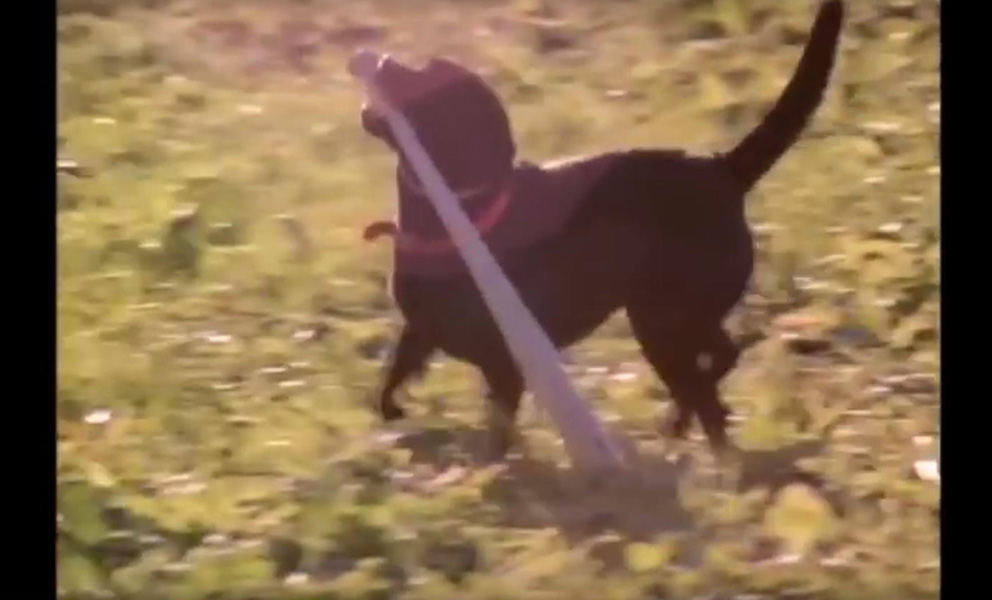 Every Thursday from November 9 through December 14, San Francisco-based photographer and baseball enthusiast Lindsey White will post a "baseball video" on the SFAC Galleries Facebook and Instagram pages. Organized in conjunction with our current City Hall exhibition Fantasy Life by Tabitha Soren, this video series looks at baseball from all angles presenting, as Soren does, the stories that surround the game more than the game itself. As the title of the series suggests, these videos will not be pitched to you in a straight forward manner but will take you on an unexpected journey exploring the ideas around baseball, the culture and the game itself.
Week 1: Thursday, November 9
Roseanne Barr Sings the National Anthem
A female stand-up comedian takes on nationalism and masculinity on the pitcher's mound. Genius. Let's get this series launched! Play ball!

Week 2: Thursday, November 16
William Wegman's Dog Baseball
"Dog Baseball can be a lot of fun if you like dogs. And I like dogs. I really like dogs. We don't play for money or glamour or anything. We just like to have fun. We think THIS is fun."

Lindsey White is an artist, educator, SF Giants lover, and President of the Jon Miller Fan Club. She has exhibited at venues such as San Francisco Museum of Modern Art; San Francisco Arts Commission Galleries; Sydhavn Station, Copenhagen; Contemporary Jewish Museum, San Francisco; ACME., Los Angeles; The Art Gym at Marylhurst University, Oregon; and Museum Bärengasse, Zurich. White was recently awarded SFMOMA's 2017 SECA Award and residencies at Headlands Center for the Arts, Sausalito, California, and Kala Art Institute, Berkeley. White is also a co-founder of the para-curatorial experiment Will Brown. She lives and works in San Francisco.