Reclaiming Space: Projected Portraits of the American Indian Community
Large-scale Projections of 150+ Portraits in the Civic Center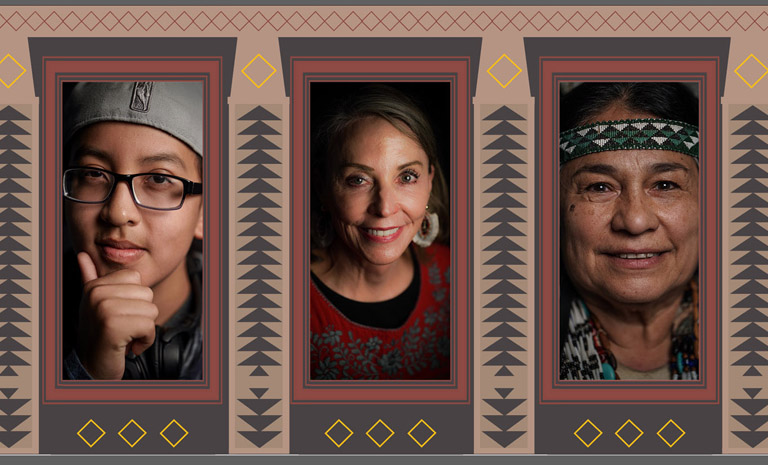 Six months after the San Francisco Arts Commission's removal of the Early Days sculpture from the Pioneer Monument, members of the diverse American Indian community were photographed on the vacant 4th plinth as an honorific and respectful tribute. The projection of these powerful and dignified portraits onto the walls of the Asian Art Museum and Main Library enables the American Indian community to purify and reclaim the site from its long association with disgrace and indignity, imbuing it with hope for a more equitable future. In stark contrast to the sculpture's contentious depiction of a fallen American Indian lying at the feet of a missionary and a Spanish vaquero, these portraits reflect the strength and potency of the participants.
The projection series is part of a larger program sponsored by the San Francisco Arts Commission which includes the exhibition entitled Continuous Thread: Celebrating our Interwoven Histories, Identities and Contributions at SFAC Gallery at 401 Van Ness Avenue from October 3, 2019 through December 14, 2019.
Thank you to Immersive for the multiple ways that they have donated their support, talent, creativity and services to make this project happen.