Request for Qualifications: Treasure Island Photography Documentation Project
SFAC Racial Equity Statement: The San Francisco Arts Commission is committed to creating a city where all artists and cultural workers have the freedom, resources and platform to share their stories, art, and culture and where race does not predetermine one's success in life. We also acknowledge that we occupy traditional and unceded Ohlone land. Fueled by these beliefs, we commit to addressing the systemic inequities within our agency, the City and County of San Francisco and the broader arts and culture sector. This work requires that we focus on race as we confront inequities of the past, reveal inequities of the present, and develop effective strategies to move all of us towards an equitable future.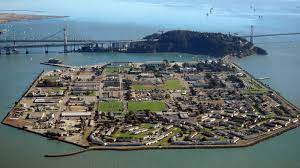 Project Overview
Treasure Island is in the midst of an exciting transformation. Over the next twenty years, 8,000 new units of housing will be built, along with the creation of 300 acres of publicly accessible open space. During this period of change and transition, the San Francisco Arts Commission wishes to engage an art photographer (artist) to document the ongoing evolution of the island in partnership with the Treasure Island Development Authority.
The artist selected for this project will be asked to document the island at various times of the day and night and may work in either black and white or color or both. There are many things to highlight and honor, both natural and architectural. Many structures and buildings will be removed and replaced. New parks and ample new open spaces will be constructed. The views and vantage points from Treasure Island are boundless with the bay and sky as a backdrop and the vistas of the City, the Golden Gate and Bay Bridges, Alcatraz, Angel Island and more. Bright sunlight and intense periods of fog and wind create a changing and dramatic environment of contrasts. The possibilities to reveal and document seem endless. This will be an exciting opportunity for artists!
Although the San Francisco Arts Commission is launching this program with the selection of one artist, the hope is to be able to extend this invitation to other artists in the future. Plans may also include an on-island exhibition of the photographs with a presentation and talk with the artist. A separate budget will be provided to the artist if the exhibition and artist talk proceed. The artist selected for the project will be free to transverse the island, except for those areas closed to visitors during construction. The San Francisco Arts Commission will try to facilitate access to areas that may be closed to the public if given notice and if not determined to be a safety or security risk. The selected artist will also receive a schedule of the kinds of construction activities occurring if the artist wishes to document structures that will be removed from the island.
The selected artist will be free to determine her/his/their own hours to roam the island in search of inspiration. Once a month, the artist will be asked to meet with the Arts Commission liaison to report on the progress of the project and share a minimum selection of ten images from the month's work.
The artist agrees to grant the San Francisco Arts Commission and the Treasure Island Development Authority the right to print, reproduce and display the images on their respective websites, and in press and promotional materials.

Financial and Legal Requirements
The total budget for the Photo Documentation Program is $15,000. A separate budget will be provided for the possible printing and display of an edited selection of photographs and an artist talk. The selected artist must:
become an approved City Supplier in order to receive any payments. If the artist is unwilling or unable to become a City Supplier after selection, they are ineligible for participation in this project.
demonstrate an assessed ability to meet project deadlines and to perform work in a timely and professional manner.
Project Description
This project is part of the Treasure Island Arts Program which will feature a dynamic and inclusive representation of temporary and permanent artworks in all media by artists new and known and from near and far. The program is in its early stages and will be developed over the course of the twenty-year development of the island. The many artworks to be commissioned will be the new treasures of the island.
Selection Process
Selection Process
The purpose of this RFQ is to identify an artist to be commissioned to document the evolution of Treasure Island over the next year. The RFQ is open to professional artist photographers who reside or have a studio in the Bay Area. Art photographers living on Treasure Island are especially encouraged to apply.
Artist Selection Considerations
Application must be completed and submitted by the application deadline.
Artwork examples should represent the artist's own original creative work.
The artist's professional experience is adequate to meet the demands of the project.
Artist must be available for the residency period from January 2022 until December 30, 2022.
How To Apply
Applications are available through SlideRoom, an online application system for calls for entry. There is no charge to artists for using SlideRoom. Please be sure to allow adequate time to submit your application as technical difficulties can occur. Applications that are mailed, emailed, faxed or hand-delivered will not be considered.

Applications will not be accepted after the November 29, 2021, 11:59 p.m. (PST) deadline.

Application materials include:
1. Letter of Interest
One page maximum.
This should be a summary of your artistic focus and professional career, especially how your professional and if applicable, personal background relates to the residency. Do not make a specific proposal for a new commission.
2. Resume
Please include exhibitions, writing, fellowships/awards, teaching and all former residencies on your resume.
3. Ten images of previous work
SlideRoom accepts all image file types up to 5MB. Images should be at least 72 dpi and no larger than 1280 x 1280 pixels
For more information on working with media, please click here.
4. Image Descriptions
When you upload your images, SlideRoom will prompt you to fill out image descriptions. Please include the title, medium, dimensions and year for each work. You may also include a brief statement (two sentences maximum) about each work.
Check out our How to Apply to Calls for helpful tips on how to submit the most competitive application.
Please note that Arts Commission staff will be available to answer questions about this call until 5 p.m. PST on the deadline date, November 29, 2021. Please contact Jill Manton at jill.manton@sfgov.org.
SlideRoom technical support is available Monday – Saturday by email, 7 a.m. – 7 p.m. PST at support@slideroom.com.
Project Timeline
| | |
| --- | --- |
| RFQ Issued | October 18, 2021 |
| RFQ Deadline | Monday, November 29, 2021, 11:59 p.m. (PST) |
| Artist Selection Panel | December 2021 |
| Artist Notification | January 2022 |
Eligibility
Artist must reside or have a studio within the Bay Area.