In order to sell continuously throughout the year, it is important to renew your license before the start of each quarter or at the beginning of the fiscal year, which starts on July 1.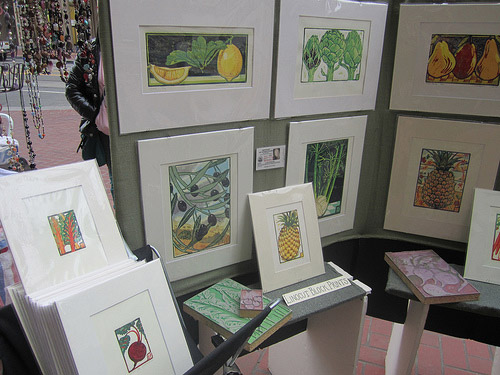 The quarterly schedule follows the fiscal year schedule:
Quarter 1: July 1 - September 30
Quarter 2: October 1 - December 31
Quarter 3: January - March 31
Quarter 4: April 1 - June 30
Fees are as follows:
FY17 $184 for a 3-month certificate fee or $738 for 1-year certificate fee
FY18 $191 for a 3-month certificate fee or $764 for 1-year certificate fee

In order to renew your certificate, we recommend that you pay at least 10 days before the deadline of each quarter in order to receive your updated certificate by the beginning of the next quarter.
Expired certificates will not be accepted at the lottery for street artist spaces. Failure to renew your certificate prohibits you from selling on the street. If you have not renewed your certificate for over two years, then you must reapply and pay a new application fee in order to re-enter the program.
You may renew your certificate by mail or in person at the Street Artist Program office during office hours. Payment must be made by check or money order and paid to the order of the "San Francisco Arts Commission". Credit cards are accepted in-person at the program office or you can pay online.