Treasure Island Photo Documentation Project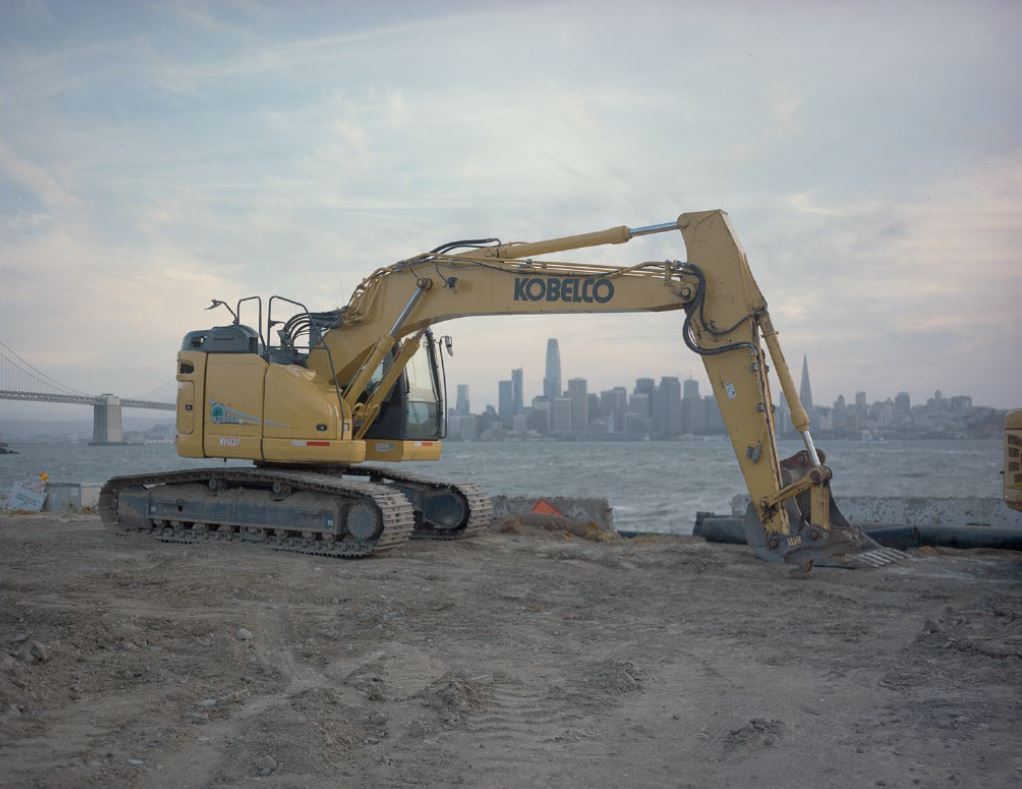 Overview
Treasure Island is in the midst of an exciting transformation to become San Francisco's newest neighborhood. The Treasure Island Development is an approved 405-acre redevelopment project on Treasure Island and parts of Yerba Buena Island in San Francisco Bay between San Francisco and Oakland within San Francisco city limits. This is a visionary redevelopment which will feature 8,000 new homes for approximately 20,000 people (including 2,200 affordable units, 300 acres of publicly accessible open space including parks, trails, plaza and dog parks, a 20-acre organic farm, and a 400-slip marina and beach along with state-of-the-art community facilities. There will also be new restaurants and shops in addition to the multiple public art projects envisioned.
The Treasure Island Development Authority (TIDA) is a nonprofit organization city agency that oversees the goal of reusing the island in an environmentally and economically viable way, as well as creating and minting the master development plan. community facilities. The entire redevelopment will take 20 to 30 years to build. By the end of 2023, approximately 1,000 units of housing will have already been completed. Treasure Island's new ferry terminal is fully operational and ferry service commenced in January, 2022 bringing people from the Ferry Building to Treasure Island.
An integral part of the island's redevelopment will be a robust art program that will make Treasure Island a new destination for the arts. Over the next 20 years, there will be multiple permanent and temporary art works commissioned. (Insert link for TI Arts Master Plan.)
During this period of change and transition, the San Francisco Arts Commission has engaged five local photographers to document the ongoing evolution of Treasure Island and Yerba Buena Island in partnership with the Treasure Island Development Authority. 
The photographers have visited the islands over the course of the past year at varying times of the day and night, using a variety of photographic equipment. Their images represent each photographer's unique perspective of the changing landscape, the interface of the old with the new as older architectural structures are replaced with modern and contemporary buildings. There are many things to highlight and honor, both natural and architectural. New parks and ample new open spaces will be constructed. The views and vantage points from Treasure Island and Yerba Buena Island are boundless with the bay and sky as a backdrop and the vistas of the City, the Golden Gate and Bay Bridges, Alcatraz, Angel Island and more. Bright sunlight and intense periods of fog and wind create a changing and dramatic environment of contrasts. The possibilities to reveal and document are endless. 
Janet Delaney: Janet Delaney uses research, interviews and photography to record the untold stories of cities in transition. Both honest and poetic, her approach straddles the line between documentary and fine art. Delaney received her MFA from the San Francisco Art Institute in 1981. She has taught widely and held a faculty position at the University of California, Berkeley for 15 years. 
John Chiara: John Chiara developed a process that is part photography, part sculpture, and part event. It is an undertaking requiring invention in his tools and patience in using them. He creates one-of-a-kind photographs in a variety of hand-built cameras, the largest of which is a 50" x 80" field camera that he transports on a flatbed trailer. Once he selects a location, he situates, and then physically enters, the camera, and maneuvers in near total darkness a sheet of positive color photographic paper onto the camera's back wall.  Throughout each exposure, his instinctive control limits the light entering the lens. John Chiara received his B.F.A. in Photography from the University of Utah in 1995, and his M.F.A. in Photography from the California College of the Arts in 2004. 
David Alan Boyd: David Alan Boyd is a digital multimedia artist who works primarily in the media of photography, video, and audio; thematically focused on the human relationship to the built and natural environment. His work is characterized by experimentation and innovation with the capabilities of digital cameras and processing, an expansive view of what constitutes a photograph, and a visual storytelling approach that looks for formal expression in the nature of the subject. 
Cody Andresen: As an artist and photographer, with a background in urban planning, Cody is consumed with light and its relationship with structures and surrounding landscapes. He photographs small and large structures, urban infrastructure, and the natural environment that surrounds and supports these areas. Cody received his Bachelors of Environmental Design in Urban Planning from the University of Colorado at Boulder. 
Mido Lee: Mido Lee is a Taiwanese photographer working with environmental, historical, and feminist themes in photography and installation. She works in digital and film, videography, and interactive installation.  Lee obtained her MA degree in photography from Edinburgh College of Art and an MFA in photography from the San Francisco Art Institute.