Request for Proposal: Agencywide Strategic and Business Plan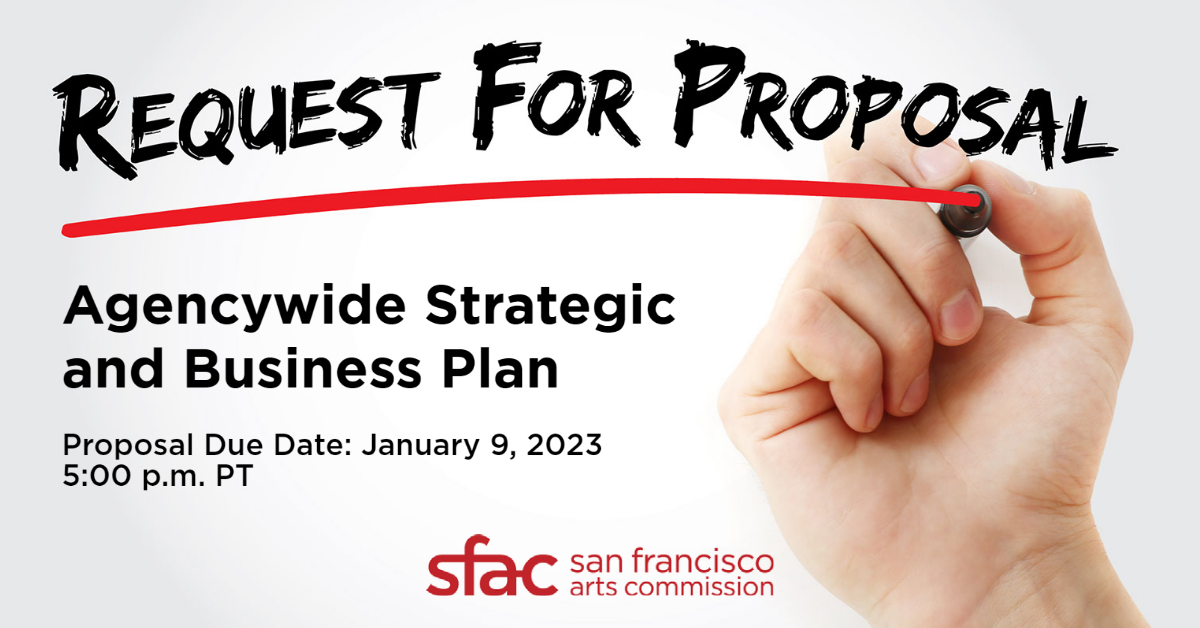 The San Francisco Arts Commission (SFAC) is seeking qualified applicants to submit proposals for the planning and development of an agencywide strategic and business plan to help SFAC build a system of accountability, provide tools to measure the agency's success and growth, and provide long-term assistance with agency goal setting.
Contract Term: Two (2) Years, with the City's option to extend the term for one (1) additional year for a total of three (3) years.
Anticipated contract not to exceed $374,000 for the allowable maximum term.
Deadline to submit: January 9, 2023 by 5:00 p.m. PT
Click here for more information about this RFP opportunity
Call for Grant Panelists
The San Francisco Arts Commission seeks Bay Area individuals with expertise in the arts and culture field to participate in the peer review grant panels. This is a paid opportunity to be part of SFAC's ​grant-making process.
Deadline to submit: Ongoing