Jobs
Available job opportunities with the Arts Commission.
We currently have no job opportunities available.
For available job opportunities with other City departments, visit the DHR career website
Volunteering
The Arts Commission offers unpaid volunteer opportunities for individuals who are interested in gaining work experience in the arts. Volunteers will assist staff with a variety of tasks including archiving, research, and events. See the categories below for more specific information about volunteer opportunities with the Arts Commission and with other City departments and agencies.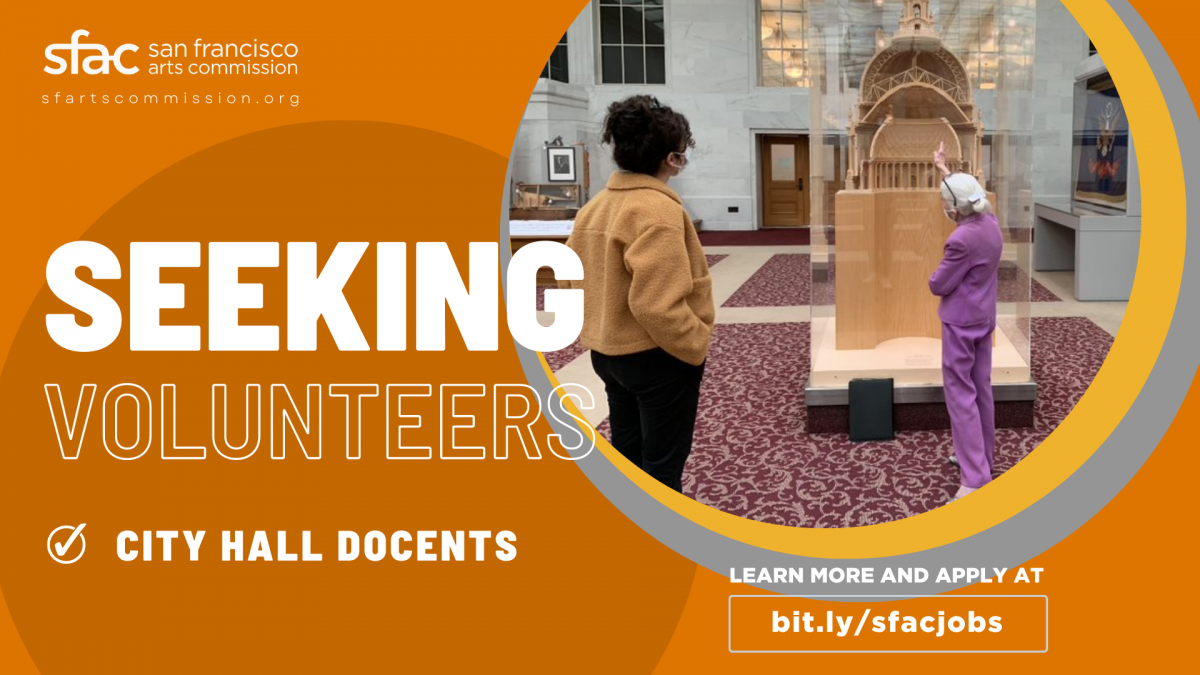 We're looking for outgoing, positive people to serve as volunteer City Hall docents. You will lead tours of this historic building, sharing the fine details of City Hall's everlasting legacy.
Fun Working Environment
Schedule Flexibility
Eight hours of training provided
For additional information and to apply, contact
Ellen Schumer
, Docent Program Manager and City Hall Historian at
(415) 554-6139
or
ellen.schumer@sfgov.org
.