Established by charter in 1932, the San Francisco Arts Commission is the city agency that champions the arts.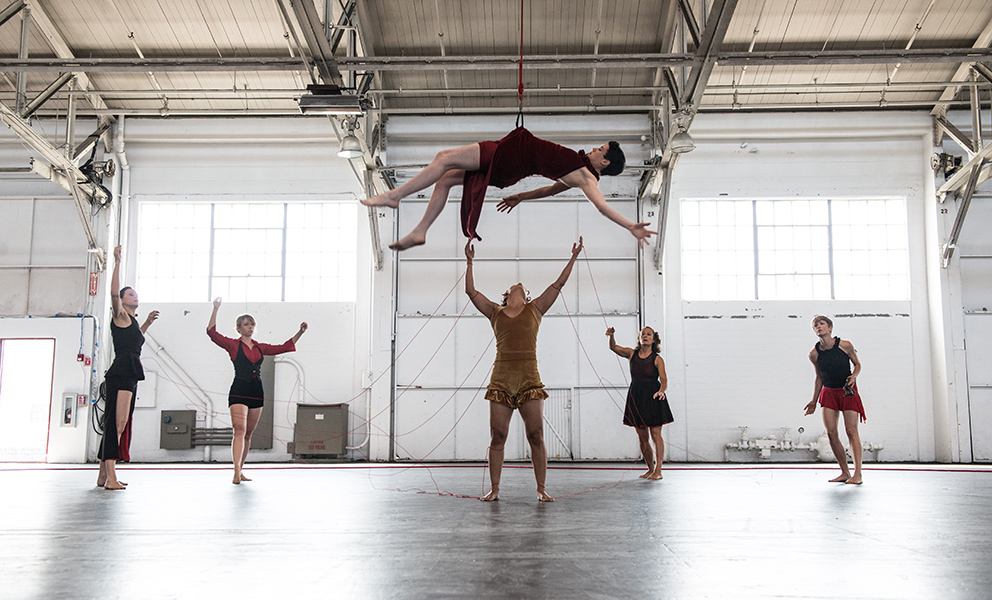 Mission
The San Francisco Arts Commission is the City agency that champions the arts as essential to daily life by investing in a vibrant arts community, enlivening the urban environment and shaping innovative cultural policy.
Racial Equity Statement
The San Francisco Arts Commission is committed to creating a city where all artists and cultural workers have the freedom, resources and platform to share their stories, art and culture and where race does not predetermine one's success in life. We also acknowledge that we occupy traditional and unceded Ohlone land. Fueled by these beliefs, we commit to addressing the systemic inequities within our agency, the City and County of San Francisco and the broader arts and culture sector. This work requires that we focus on race as we confront inequities of the past, reveal inequities of the present and develop effective strategies to move all of us towards an equitable future.
Read our racial equity action plan (2021-2023)
Our Vision
The San Francisco Arts Commission envisions a San Francisco where the transformative power of art is critical to strengthening neighborhoods, building infrastructure and fostering positive social change. We believe the arts create inspiring personal experiences, illuminate the human condition and offer meaningful ways to engage with each other and the world around us. We imagine a vibrant San Francisco where creativity, prosperity and progress go hand in hand. We advance artists' ideas to improve the quality of life for everyone through a united cultural sector whose contributions are vital and valued.
We Value
Cultural equity and access to high quality arts experience for all
The arts as a vehicle for positive social change and prosperity
Artists as integral to making San Francisco a city where people want to live, work and play
The arts as critical to a healthy democracy and innovative government
Responsiveness to community needs
Collaboration and partnerships
Accountability and data-driven decision-making
Our Goals
Invest in a vibrant arts community
Enliven the urban environment
Shape innovative cultural policy
Build public awareness of the value and benefits of the arts
Improve operations to better serve the San Francisco arts ecosystem