Yuan Yuan Tan Receives 2018 Mayor's Art Award
Mayor Farrell Honors Mayor Lee's Wish to Recognize Acclaimed Dancer with San Francisco's Highest Artistic Honor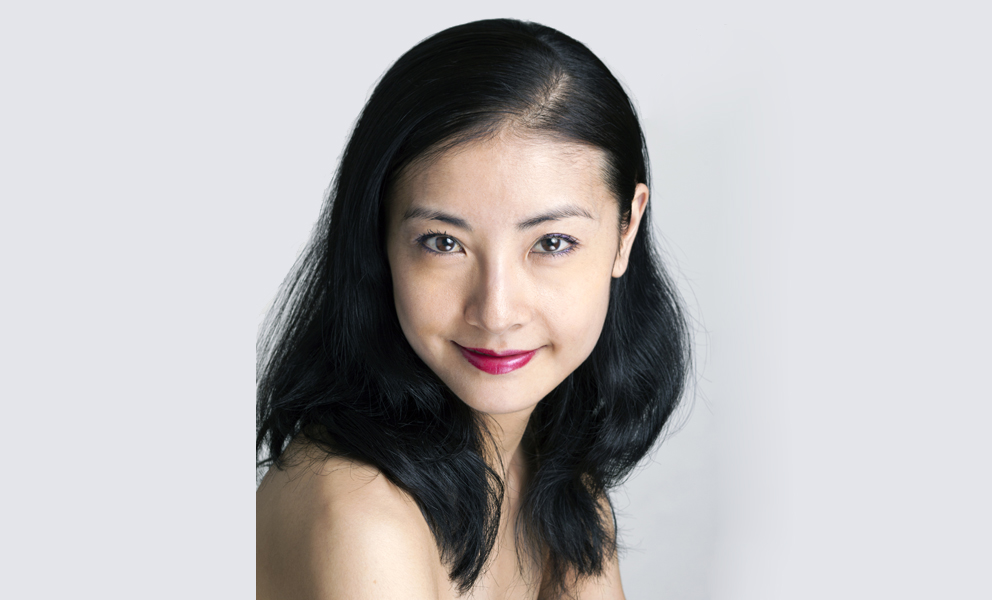 SAN FRANCISCO —Mayor Mark Farrell today announced Yuan Yuan Tan, internationally renowned ballet icon and principal dancer for San Francisco Ballet, as the 2018 Mayor's Art Award recipient. Prior to his untimely passing, Mayor Edwin M. Lee had singled out Tan to receive San Francisco's most esteemed cultural distinction. Ms. Tan will receive the 2018 Mayor's Art Award on Monday, April 9 at a benefit reception hosted by ArtCare: Friends of the San Francisco Arts Commission.
Visit ArtCare to Learn More About the Event
"It is my great honor to fulfill Mayor Lee's wish of recognizing Yuan Yuan Tan with the 2018 Mayor's Art Award," says Mayor Farrell. "Her grace, skill, versatility and strength have helped her become the first Chinese prima ballerina in the United States and one of the greatest Chinese ballerinas of all time. She has gracefully served as cultural ambassador for San Francisco and the United States. We are immensely grateful for her contributions to our city's cultural history."
"Yuan Yuan Tan is a native of Shanghai, a sister city of San Francisco which she now calls home," states ArtCare Board Chair Meg Spriggs. "On behalf of the ArtCare board, we are thrilled to host a gala celebration honoring Ms. Tan's incredible artistic legacy and to shine a spotlight on the important role the arts play in our civic life. San Francisco would not be San Francisco without Ms. Tan and all the other artists who call this city home."
"Yuan Yuan Tan is an exceptional talent with an incredible life story," said Director of Cultural Affairs Tom DeCaigny. "Throughout her life, she has given back to her adopted city and the international ballet community whether it be championing education, cancer prevention or supporting young dancers. She is most deserving of the Mayor's Art Award."
Born in Shanghai, China, in 1976, Tan immigrated to the United States in 1995. Within two weeks, she was dancing with the ballet and was soon recognized by Helgi Tomasson for her dancing prowess. She joined the SF Ballet as a soloist that year and was promoted to principal dancer in 1997. In 2012, she was appointed Richard C. Barker Principal Dancer.
Ms. Tan has danced such major roles as Giselle in Tomasson's Giselle; Queen of the Snow, Sugar Plum Fairy and Grand Pas de Deux Ballerina in Tomasson's Nutcracker; Juliet in Tomasson's Romeo & Juliet; Aurora in Tomasson's The Sleeping Beauty; Odette/Odile in Tomasson's Swan Lake; Kitri in Tomasson/Possokhov's Don Quixote; Tatiana in Cranko's Onegin; Desdemona in Lubovitch's Othello; Mermaid in Neumeier's The Little Mermaid; and Cinderella in Wheeldon's Cinderella. She created principal roles in Tomasson's 7 for Eight, Caprice, Chi-Lin, The Fifth Season and Silver Ladders; Forsythe's Pas/Parts 2016; Kudelka's The Ruins Proclaim the Building Was Beautiful; Liang's Symphonic Dances; Morris' Sylvia; Possokhov's Damned, Diving into the Lilacs, Firebird, Fusion, Magrittomania, RAkU, Study in Motion and Swimmer; Scarlett's Fearful Symmetries and Hummingbird; Welch's Tu Tu and Naked; and Wheeldon's Continuum, Ghosts, Number Nine and Quaternary. Her repertory includes other choreographic giants Ashton; Balanchine; Bubeníček; Duato; Lifar; MacMillan; McGregor; Makarova; Possokhov; Ratmansky; Robbins; and Tudor.
Ms. Tan's recent guest appearances include the Dance Open Gala in St. Petersburg, Russia, and the Youth America Grand Prix Tribute to Julio Bocca Gala in New York City, both in April 2017. She danced with Festival Ballet Theatre in Irvine, California, in December 2016, and at the Yuan Yuan Tan and Friends Gala in Shanghai, China, in October 2016, and at "Liang/Maliphant/Wheeldon: An Evening Featuring Yuan Yuan Tan and Fang-Yi Sheu" in London, and served as a judge for the classical division of the 2nd International Ballet and Choreography Competition in Beijing, China (and performed at the awards ceremony). She danced with Hong Kong Ballet in June 2016; at the Vail International Dance Festival in August 2015; at MEX I AM Ballet and Opera Gala at the Palace of Fine Arts in San Francisco in July 2015; and at TITAS Command Performance Gala in Dallas, Texas, in May 2015. She danced at the 3rd International Ballet and Choreography Competition Gala at the National Centre for the Performing Arts in Beijing, China, in July 2015, and at Festival Ballet Theatre in Irvine, California, in March 2015. She performed at Hong Kong Ballet's French May Gala in 2014 and 2015; in an international gala in Kuala Lumpur, Malaysia, in 2012; headlined "Yuan Yuan Tan and Eight Ballet Stars" in Nara, Japan, in 2003 and "Yuan Yuan Tan and Friends" in Shanghai in 2000; and danced in a 2006 charity concert in Shanghai and in Magpie Bridge, a benefit promoting harmony between China and Japan.
In 2016, Ms. Tan was featured on Hunan TV's Day Day Up show and participated in TEDxShanghai. In December 2008, she was featured as Queen of the Snow in the PBS Great Performances broadcast of Tomasson's Nutcracker, co-produced by San Francisco Ballet and KQED Public Television San Francisco, in association with Thirteen/WNET New York.
She adds this Mayor's Art Award to other accolades including an Isadora Duncan Award for her 2014–15 San Francisco Ballet season, the 2014 Critics' Circle National Dance Award and a Dance Magazine Award in New York City in 2013. She received the Excellence Award from The Committee of 100, an elite organization of distinguished Chinese Americans in 2010. She was named an honorary chair of the Asian Art Museum's Shanghai Gala in 2010 and a "Hero of Asia" in the Asian edition of Time magazine in October 2004. She was featured in an international GAP ad campaign in 2012 and in Vogue magazine in April 2003. She received The Bud magazine City of Heart award in Shanghai in 2007 and was invited to the White House in 1999. She won a gold medal and the Nijinsky Award at the 1st Japan International Ballet and Modern Dance Competition in 1993 and a gold medal at the 5th International Ballet Competition in Paris in 1992. In April 2015, Hong Kong's Phoenix TV named her one of the world's most influential Chinese for her contributions to the arts.
This is the sixth Mayor's Art Award to be bestowed on a San Francisco artist. Previous awardees are: Ruth Asawa (visual art); Alonzo King (dance); Carlos Santana (music); Rhodessa Jones (theater); Armistead Maupin (literature). This is the first time a dancer (as opposed to a choreographer) is being honored with the prestigious Mayor's Art Award.
This year's Mayor's Art Award will be bestowed during a reception hosted by ArtCare: Friends of the San Francisco Arts Commission, in conjunction with the presentation of the ArtCare Lifetime Achievement Award.
ArtCare supports the work of the San Francisco Arts Commission, enriching cultural life in our city that is renowned for its artistic vitality, innovation, opportunity and inclusiveness. ArtCare works in conjunction with the Mayor, the Director of Cultural Affairs and the Arts Commissioners to ensure that art is valued and creativity thrives. For more information, visit artcaresf.org.