San Francisco Arts Commission and Planning Department Announce Artist in Residence Initiative
Now Accepting Applications!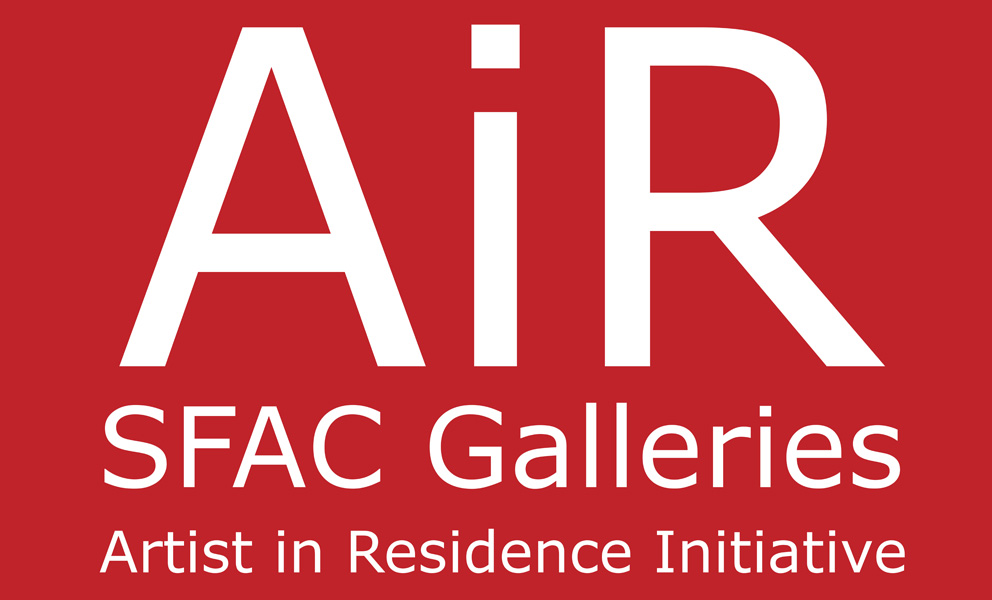 SAN FRANCISCO, September 18, 2017 - The San Francisco Arts Commission and the San Francisco Planning Department issued a Call for Artists for a new Artist in Residence (AIR) initiative. Overseen by the San Francisco Arts Commission Galleries (SFAC Galleries), the ongoing AIR initiative seeks to build partnerships with a variety of City Department in order to provide unique residency opportunities that result in strengthening the value of artists participating in the advancement of civic dialogue.
SFAC Galleries Director Meg Shiffler states, "We're excited to begin a new initiative that interjects artists into the inner working of City government. This program truly highlights our unique place in the cultural landscape as a municipal gallery that values artists and invests in nurturing their potential to influence our community in a myriad of visionary ways. I know that this partnership with the artist and Planning will yield an extraordinary and inspiring result."
For the first year of the initiative, the selected artist will receive a $10,000 honorarium and will be required to spend at least five hours a week over a ten-week period in the offices of the Planning Department, starting February 6, 2018. During that time, the artist will conduct research, which will culminate in the creation and exhibition of a new work of art/body of work and a public program to be shown at the SFAC Galleries.
"There is a high level of creativity and engagement involved in what we do," said John Rahaim, Director of San Francisco Planning. "It often touches people's lives beyond the physical sense of land use, and allows us to tell the stories of what it means to be in San Francisco. Through the Artist in Residence initiative, we have the opportunity to display the nuances of our work in an entirely new medium, and we couldn't be happier about this partnership."
Eligible artists must reside or have a studio within the greater Bay Area. For the application, the SFAC Galleries is not accepting specific proposals; rather, examples of the artist's best work and a letter of interest articulating areas of focus that are under the Planning Department's purview, such as historic preservation, Civic Center Public Realm, waterfront resiliency, Better Market Street, among other current programs. Interested artists can find the official call on the Arts Commission's website.