San Francisco Arts Commission Announces $11.14 Million In Grants Awarded To 148 Local Arts Organizations and Individuals
This year's grants enable San Francisco's creative sector to continue producing publicly accessible work while recovering from the financial impacts of the COVID pandemic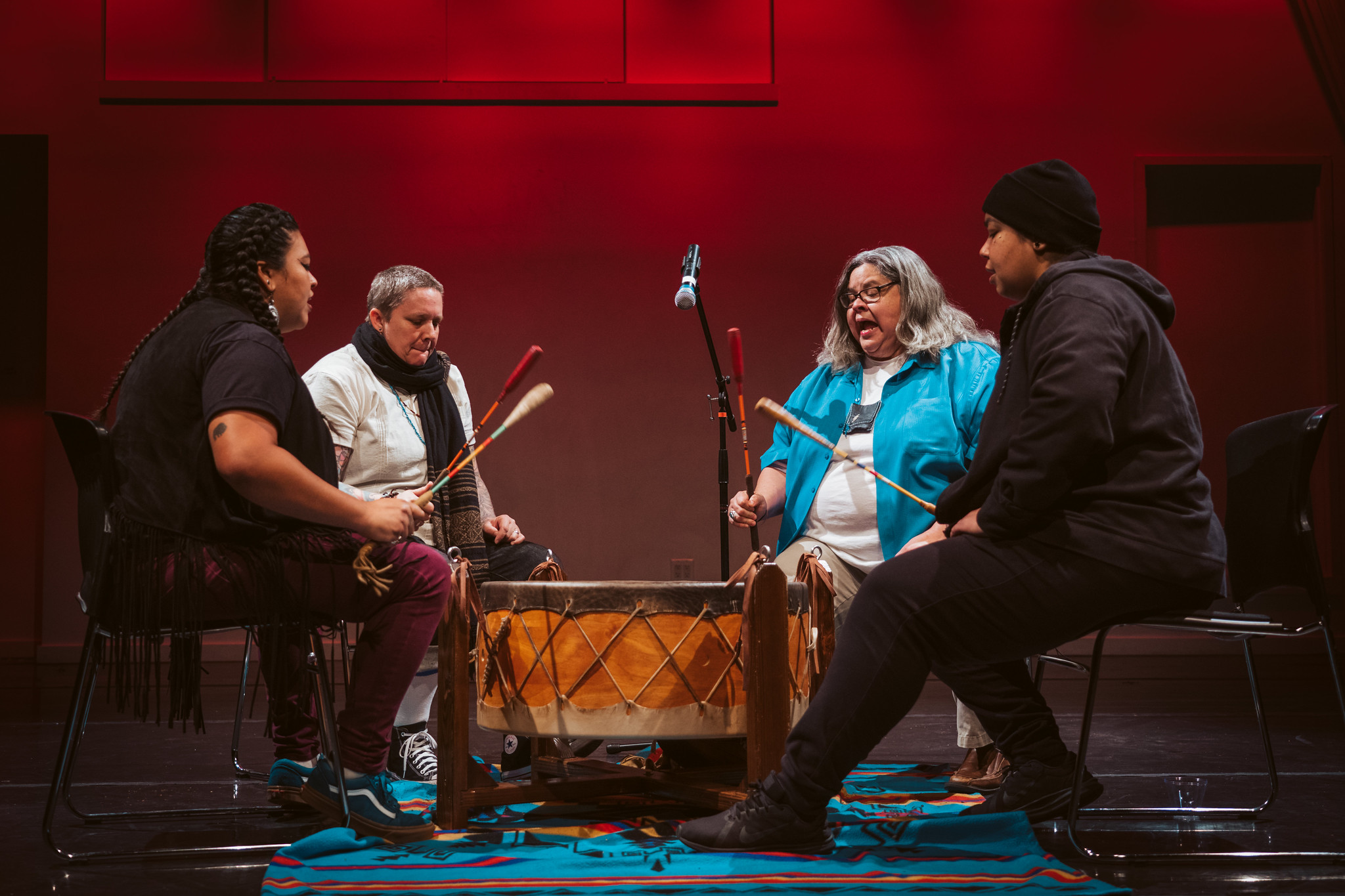 SAN FRANCISCO, JULY 15, 2021 – The San Francisco Arts Commission (SFAC) approved $11.14 million in grants to 67 individual artists and 81 arts nonprofits, all of whom affirm the Arts Commission's commitment to racial and cultural equity, and enable artists to be at the forefront of the City's resilience and recovery efforts. Grant awards last 12 to 24 months, depending on the funding category.
Grantees were selected through a competitive application review process. There were fourteen different grant categories; virtual review panels took place over twelve days in March and April 2021 with 44 peer panelists reviewing 411 applications.
All SFAC grants support San Francisco-based, primarily BIPOC artists and arts organizations that reflect and/or engage historically under-represented communities. At this time of continuing financial insecurity for the arts sector, these investments afford grantees the time and resources to be responsive to the needs of their communities, continue to develop their practices and deepen their contributions to the creative economy.
Grant categories include: Cultural Equity Initiatives multi-year core operating support for arts organizations; Creative Space for facilities planning and improvement; San Francisco Artist Grants for individuals to create works in all disciplines; WritersCorps Teaching Artists in Residence; Dream Keeper Initiative, the citywide effort to redistribute law enforcement funds to support San Francisco's Black communities; the Artistic Legacy Grant for a local arts community leader working for 25 years or more; Arts Impact Endowment addressing emergent COVID recovery needs; Creative Community Response for organizations' supporting their communities during the pandemic; and Sankofa Initiative supporting arts learning, cultural preservation and access to technology. Of the $11.14 million, $1.45 million is allocated to individual artists.
The $11.14 million is in addition to the Arts Commission's $3.39 million investment this year in seven neighborhood cultural centers (African American Art and Culture Complex; Bayview Opera House; Mission Cultural Center for Latino Arts; SOMArts; Asian Pacific Islander Cultural Center; American Indian Cultural Center; and Queer Cultural Center).
For a full list of grantees, award and project summaries, visit the Arts Commission website.
"San Francisco continues to show its investment in the arts and its belief that the arts are a road to our city's ongoing and long-term recovery," said Director of Cultural Affairs Ralph Remington. "Grantmaking is a cornerstone of the Arts Commission's work to demonstrate racial equity through financing. These multiple grant categories all center equity and justice, and the vast majority of funds are going to BIPOC, LGBTQ+, immigrant and disabled communities."
Several grantees expressed their sentiments upon learning of their grant awards.
"When I was 9 years old, I had a dream of creating a musical about a family that looked like mine. Because of the San Francisco Artist Grant, this year I get to make that dream a reality," said artist Amy Grace Lam. "I cannot believe that I get paid to let my imagination go wild, make art with other artists and tell healing stories. Thank you SF Arts Commission for giving me this opportunity!"
Idris Ackamoor, Founder and Executive Director of Cultural Odyssey, said, "The historic investment of the Dream Keepers Initiative in the African American community is unprecedented and in line with the phrase, 'San Francisco Made!' Cultural Odyssey's African American Theater Alliance—including AfroSolo Theatre, Lorraine Hansberry Theatre and San Francisco Recovery Theatre—is honored to be in the vanguard of this investment, and we give thanks to Mayor London Breed, city officials, and the Art Commission for this vision and support. This gives me such confidence and hope in the future of African American performing arts!"
"The SFAC grant is giving me the time and space needed to finish my first book and get my career started. Now, I can show my craft the attention it deserves, and write the best book possible," said Antony Fangary, San Francisco Artist Grantee.
"The SFAC helps David Herrera Performance Company grow as an organization while also championing our community programming uplifting Latinx dance artists and their visibility," said Artistic Director David Herrera. "This allows DHPCo. to be a key player in the diverse tapestry that makes the San Francisco Bay Area a center for arts and culture."
"We are so grateful to the San Francisco Arts Commission for awarding us our first Cultural Equity Initiatives grant that will be nothing short of transformative for our organization," stated Serge Bakalian, Executive Director of the Arab Film and Media Institute. "This will allow the Arab Film and Media Institute to increase its staff capacity and sustain its continued programming growth."
The next grant cycle will be announced in fall 2021.
The San Francisco Arts Commission is the City agency that champions the arts as essential to daily life by investing in a vibrant arts community, enlivening the urban environment and shaping innovative cultural policy. Our programs include: Civic Art Collection, Civic Design Review, Community Investments, Public Art, SFAC Galleries and the Street Artists Licensing program. To learn more, visit sfartscommission.org.
The San Francisco Arts Commission is committed to creating a city where all artists and cultural workers have the freedom, resources and platform to share their stories, art and culture and where race does not predetermine one's success in life. We also acknowledge that we occupy traditional and unceded Ohlone land. Fueled by these beliefs, we commit to addressing the systemic inequities within our agency, the City and County of San Francisco and the broader arts and culture sector. This work requires that we focus on race as we confront inequities of the past, reveal inequities of the present and develop effective strategies to move all of us towards an equitable future.
####
Other Online Resources