San Francisco Arts Commission Announces Two New Senior Staff
Coma Te Joins Agency as Director of Communications and Mary Chou Promoted to Director of Public Art and Collections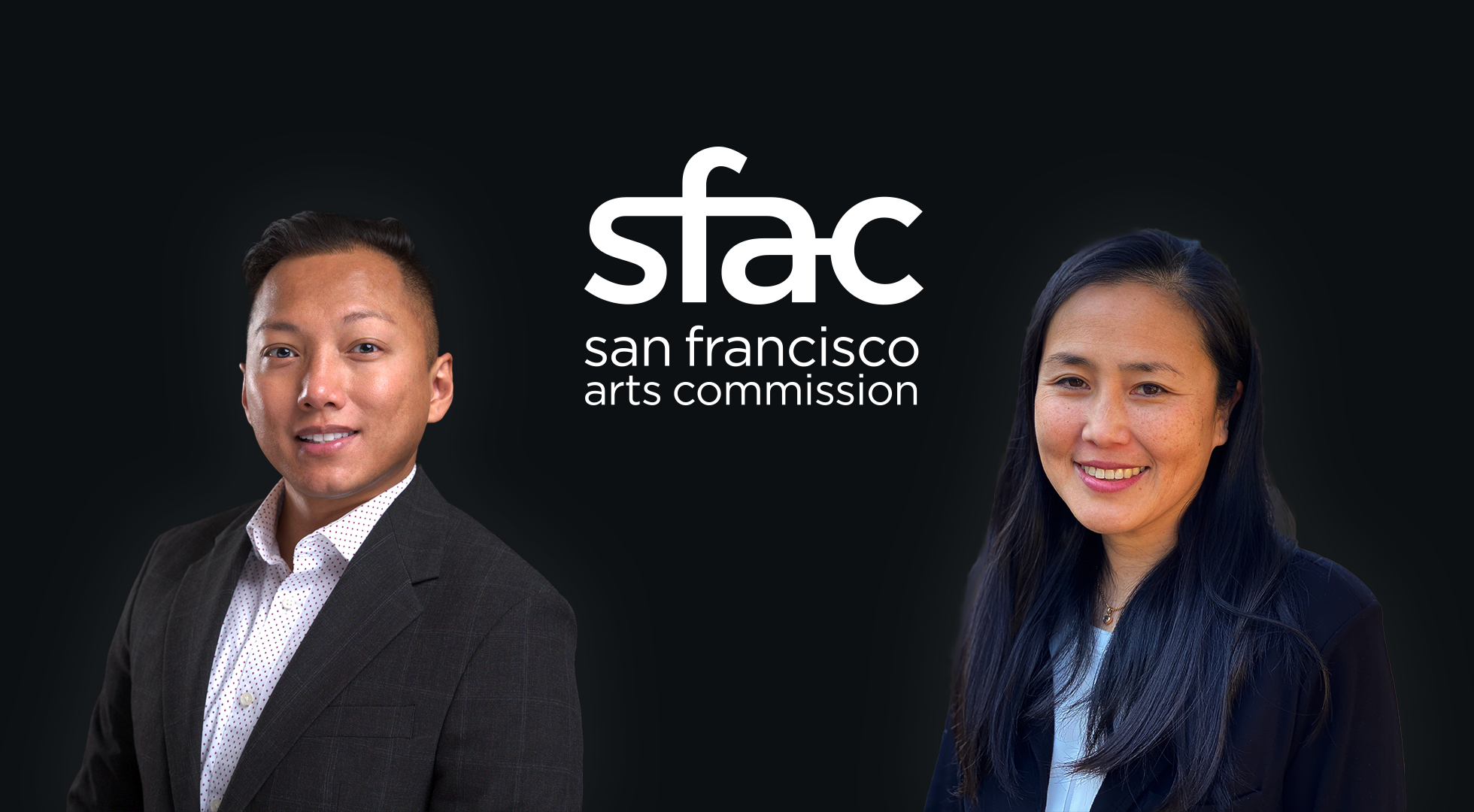 The San Francisco Arts Commission is delighted to announce that Coma Te has joined the San Francisco Arts Commission (SFAC) as the new Director of Communications and will lead the agency's external affairs and media relations. He brings with him over ten years of communications, public relations and community outreach experience working within the City & County of San Francisco.
For the past six years, Coma served as a Public Information Officer with San Francisco Public Works in the Office of Communications and Public Affairs. There he developed and led public outreach campaigns for various high-profile, award-winning public infrastructure construction projects across the city. Prior to joining San Francisco Public Works, he served as a Public Relations Assistant for four years with the San Francisco Unified School District. Coma also launched a communications service company providing small businesses, nonprofits and individual clients with creative brand/logo development, website design, and marketing and public relations campaigns. Before moving to San Francisco, he was part of T-Mobile USA's Corporate Communication and Public Relations department, and he was on the marketing and communications team of the Seattle Theatre Group. Coma is a graduate of the University of Washington and earned a BA in Communication with a focus in Public Relations and Environmental Science and Resource Management.
Mary Chou is now SFAC's Director of Public Art and Collections, an award-winning program known nationally for its public art practices, the quality and innovation of the artworks commissioned for public spaces and the care of the City's collection. She was promoted from Senior Program Manager of SFAC's Public Art Program, a post she held since 2018. During her time as Program Manager, she oversaw major art programs with MTA's Central Subway, the SFPUC, SFO and the Port. Mary developed the Bayview Arts Master Plan and Registry in collaboration with the SFPUC that focuses on community, access and equity. She first joined the Arts Commission in 2008. Previously, she worked at Visual Aid in San Francisco, and various New York-based cultural institutions including the Asia Society Museum. She has a BS in Business Administration, BA in Art History, and an MA in Modern Art and Curatorial Studies with an emphasis in public art.
Ralph Remington, the City and County of San Francisco's Director of Cultural Affairs, expressed his enthusiasm for both hires and for the expertise these individuals will bring to advancing the mission of the municipal arts agency. "This is a great moment for the Arts Commission, where we are bringing new talent to the agency and promoting from within. Our staff is more diverse than ever—a major goal for our racial equity work—and Coma's and Mary's professional and life experiences will be a great asset to the Arts Commission and those we serve. I look forward to working with and learning from both of them."