The San Francisco Arts Commission, Human Rights Commission, Recreation and Parks Department Announce the Release of the Monuments and Memorials Advisory Committee's Final Report
New document summarizes and highlights the work and recommendations of this community-led effort and showcases amendments to the Public Art Program's Policies and Guidelines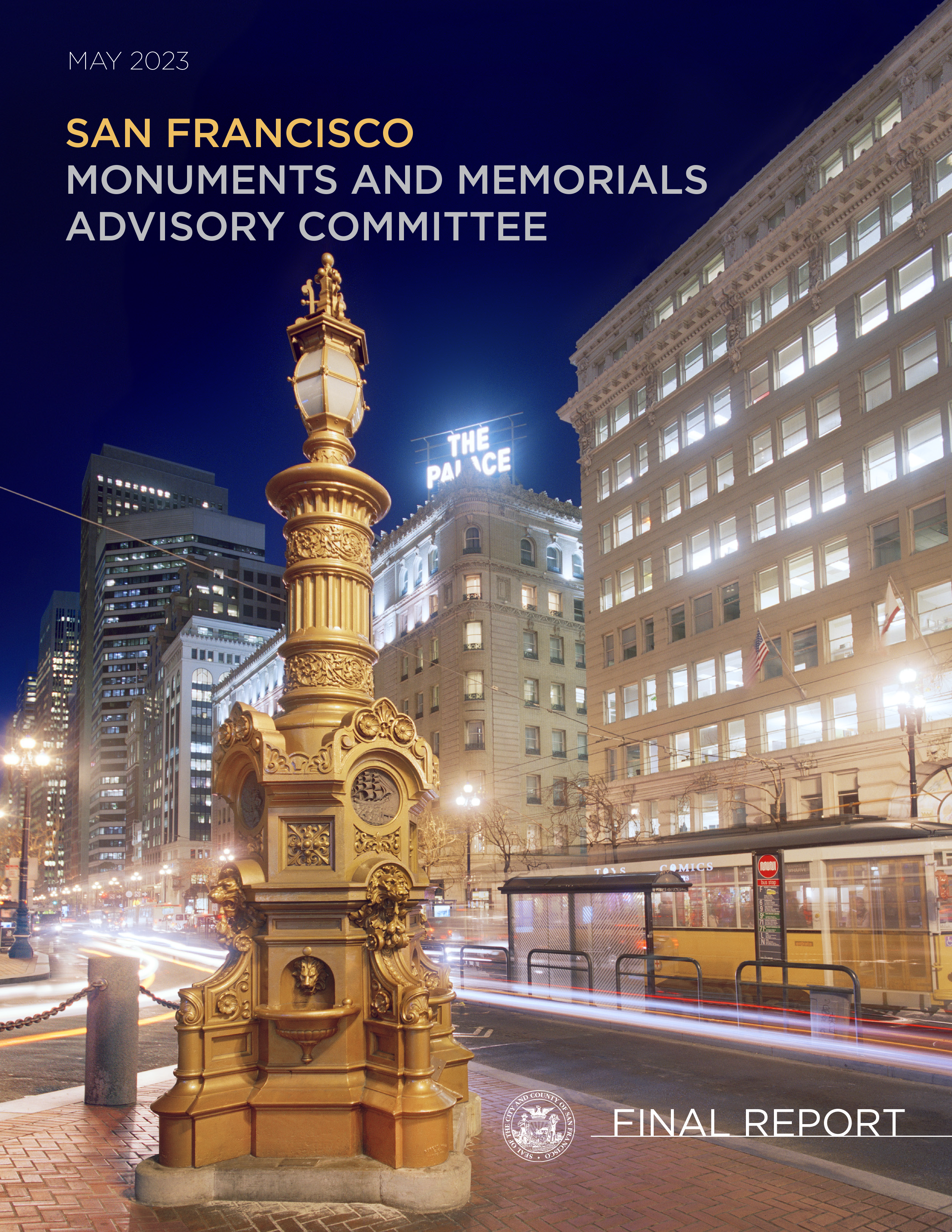 On behalf of the San Francisco Arts Commission, Human Rights Commission, Recreation and Parks Department, we are pleased to present the Monuments and Memorials Advisory Committee (MMAC) final report that summarizes and highlights the work and recommendations of this community-led effort.
In June of 2020, our respective agencies were called upon by Mayor London Breed to review and examine the history of the monuments and memorials within our Civic Art Collection through a community engagement process to establish the criteria and guidelines by which to determine the future of historic monuments in the City's art collection.
The Monuments and Memorial Advisory Committee Final Report was presented to the Arts Commission Visual Arts Committee on May 17, 2023 for initial review and approval of the recommended amendments to the Arts Commission Public Art Policies and Guidelines, and was presented to the Full Commission on June 5, 2023.
After many years of work, we are excited to share this report with you and members of the public.
View the full Final Report
Additional Assets