APPLY TO BE A CULTURAL AMBASSADOR!
Do you have a knack for networking and have experience working with transgender, gender non-conforming, Latinx, Asian American, African American, and/or a people with disabilities? Are you passionate about the arts and culture scene and want to encourage artists and arts organizations in your community to receive government funding? If you answered yes, this paid opportunity may be for you!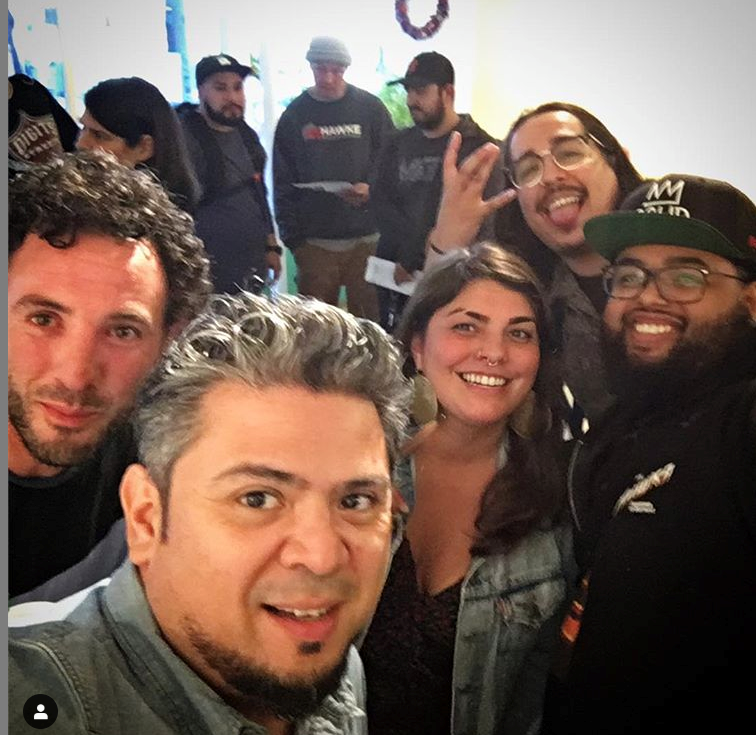 "It was my role as ambassador to bring new people to the table. My one-on-one relationship with artists and high touch outreach encounters (phone, text, and in person) were key. About 80 percent of the people who attended were entirely new to SFAC grants."
-Josué Rojas, 2019 Outreach Ambassador for Calle 24
The San Francisco Arts Commission (SFAC) is looking for community members to help spread the word about our grant opportunities. Cultural Ambassadors are leaders deeply rooted in the communities with which they identify. They are a liaison and will:
Increase the visibility and awareness of SFAC grant opportunities among San Francisco artists and arts organizations
Increase the number of San Francisco-based artists and arts organizations in specific communities to submit SFAC grant applications
Identify potential grant seeker info session workshop locations; advise on dates, time, and provide community-specific advice
Recruit attendees to the workshop
Welcome attendees at the workshop
Evaluate the outreach program and make recommendations for improvements
Using an equity-based framework, SFAC's Community Investment Program awarded close to $5 million to 183 grantees in 2018. Our Cultural Ambassadors helped to increase applications from the Latinx communities by 245 percent, transgender communities by 106 percent, and first-time applicants by 20 percent. Please help us continue to build on this success!
"I was a bridge between SFAC and qualified artists whose work and ideas match the goals of the program, but who needed encouragement and understanding of the grant criteria to make the leap to apply."

-Lian Ladia, 2019 Outreach Ambassador for SOMA Pilipinas
HOW TO APPLY
To apply to be a Cultural Ambassador, please complete this brief application by Monday, August 5, 2019 at noon PST. Individuals from each community will be selected by SFAC staff and a representative from their communities. Selected ambassadors must be available for an online orientation on Tuesday, August 20, 2019 at 5:30 p.m. PST and be available to attend an info session scheduled between September 18 – 26, 2019 as determined in collaboration with the ambassador. A $600 stipend will be awarded to Cultural Ambassadors at the end of their service.