In conjunction with the San Francisco Municipal Transportation Agency's new Van Ness Bus Rapid Transit (VN-BRT) system stretching down Van Ness Avenue from Bay to Mission streets, the Arts Commission is managing the implementation of a landmark public lighting sculpture by artist Jorge Pardo.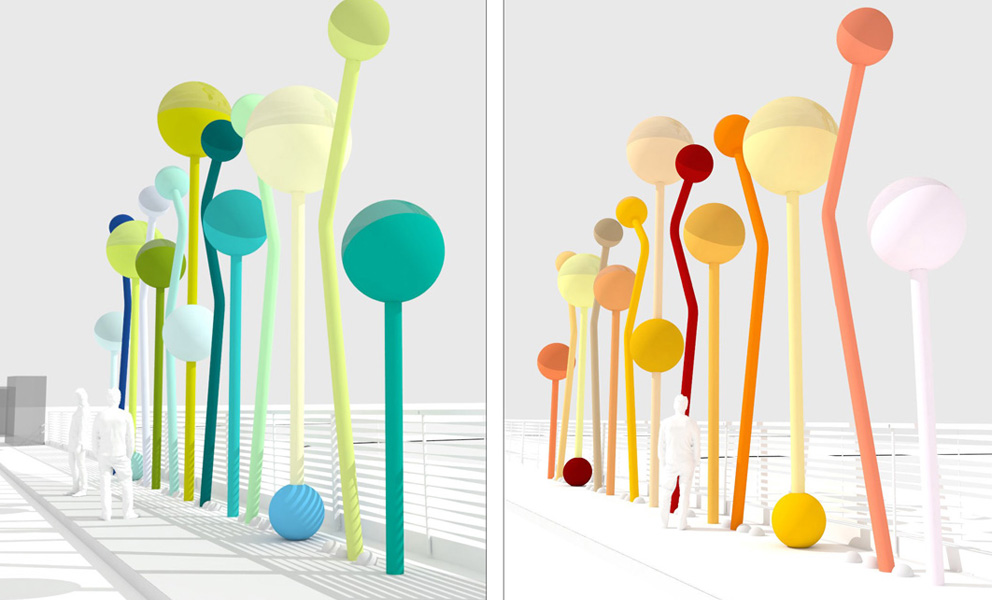 Awarded a MacArthur Fellowship in 2010, Jorge Pardo is an internationally acclaimed contemporary artist whose work explores the intersections of painting, sculpture, design, and architecture. Renowned for his meticulous attention to craft, Pardo employs a broad palette of vibrant colors, eclectic patterns, and natural and industrial materials, often transforming the familiar into dynamic works of art with multiple meanings and purposes.
Redefining the conventional notion of public sculpture, Pardo's proposed lighting sculpture for the popular VN-BRT Geary Street Station thoughtfully considers both the site and its audience. With its engaging use of color, form, movement, space, and light, the sculpture is at once playful and sophisticated. Low maintenance and durable in its construction, Pardo's light sculpture will transform the north and southbound platforms during both day and nighttime hours, serving as a whimsical and iconic landmark for the new Van Ness Bus Rapid Transit system and its users.