In 2010, with funding from the National Endowment for the Arts, the San Francisco Arts Commission started an Art in Storefronts program.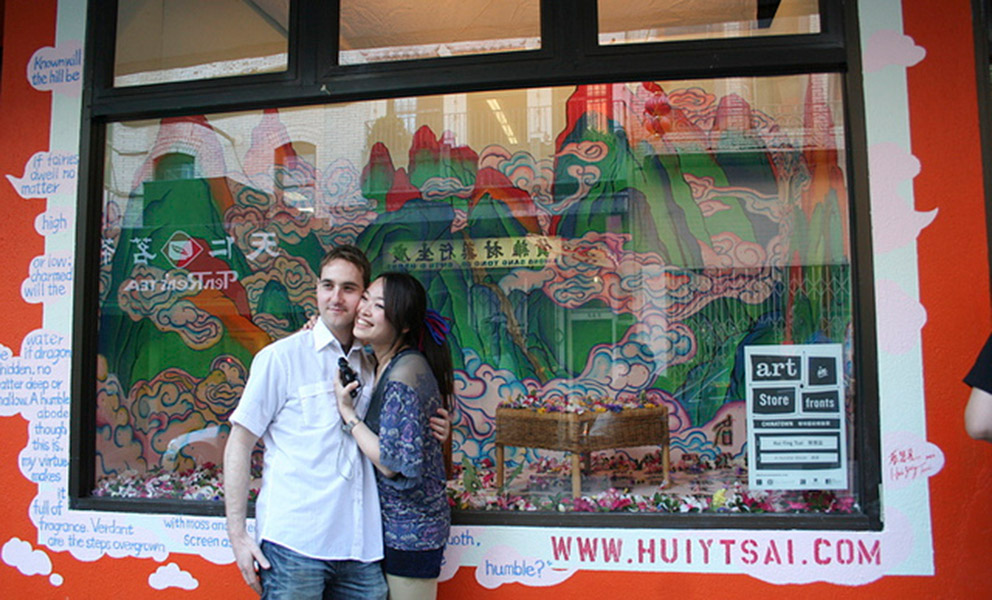 Designed to reinvigorate commercial corridors that had been hard hit by the economic downturn, the program ran successfully for nearly three years in several neighborhoods and was discontinued as the City's economy began to recover and storefront vacancies declined.
The program garnered national attention. While the Arts Commission no longer has a funding source to continue the program, the agency continues to receive inquiries from other cities and towns who wish to replicate the program. In response, we developed the Art in Storefront Toolkit, a compilation of helpful tips designed to help you start your own project.
IF YOU'RE A CITY AGENCY LOOKING TO START A PROGRAM:
IF YOU'RE A PROPERTY OWNER:
A.
Walk around your neighborhood and find the vacant store fronts that provide contact information for leasing or renting. In some instances it may be a property management company. Be sure you have the exact address.
You can also do a search in public records at your local tax collectors office but storefronts with signage indicate a property owner interested in using the space. Be persistent once you make contact. Provide documentation of Art in Storefronts' success. Let them know you're easy to work with and have their interests in mind.
If you live or work in a neighborhood you may also know an under-utilized window, which could work as well, like an insurance or accounting office.
A.
The best way to establish a set value of your artwork is to list out all your materials and hours of labor. Be sure to take ample photos of the work for your own record.
A.
There is a huge benefit to lighting the storefronts so that the installations are visible at night. For several of the Chinatown sites, artists used simple spot lighting. Clamp lights with hoods were the most cost effective, easy to install, and efficient in lighting. The lights can also be placed on the floor to light upwards where needed.